We had our first Klema Camp! Yay! It was great! And tiring!
For a while already we wanted to organize a camp experience for our youth, and we finally were able to organize one. The camp was held during two days, and the night in-between, (8th and 9th of August) in the Baptist Church of Slavonski Brod. We joined our forces with the church from Darda, which brought their youth. We mostly invited the youth that we know well and with which attended youth clubs that we have had for some time now. Out of 40 invited in total, 30 of them came in the end. We also had 12 leaders who did an excellent job at taking care of our excited and not-so-calm campers and showing them love and grace.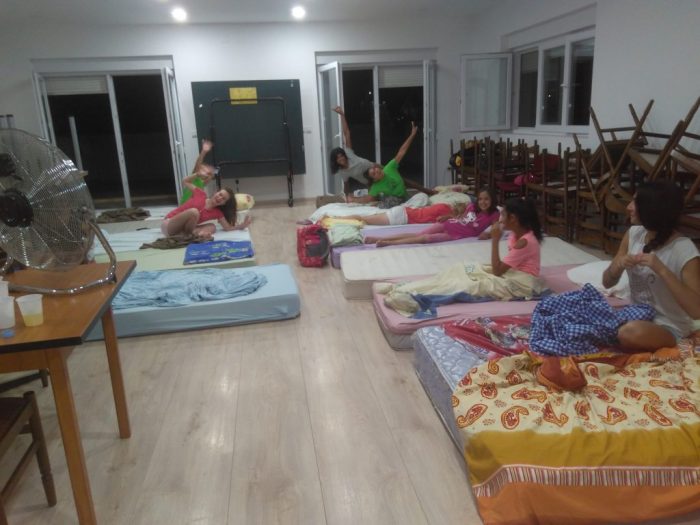 We prepared a rich program for our campers:
– food (very tasty food, indeed)
– group time for introduction and games
– Bible program in four parts (two each day)
– competition games
– talent show
– water games
– ice cream
– free (but controlled) time on craft, laptops, table tennis, table soccer, and various other games
– and, of course, sleeping; else it wouldn't be a camp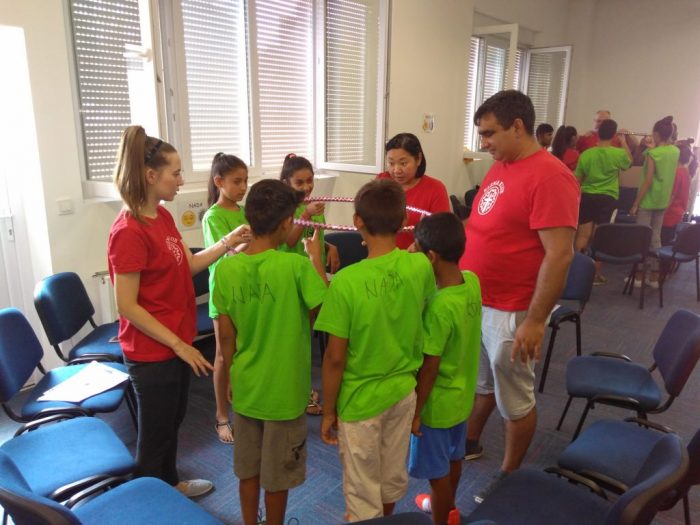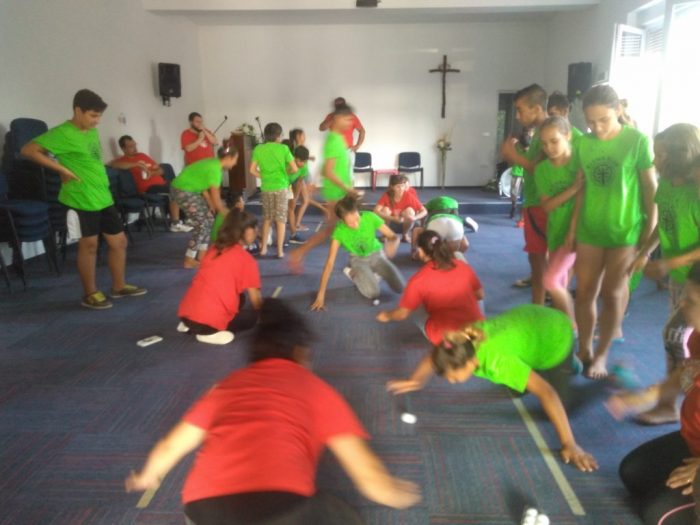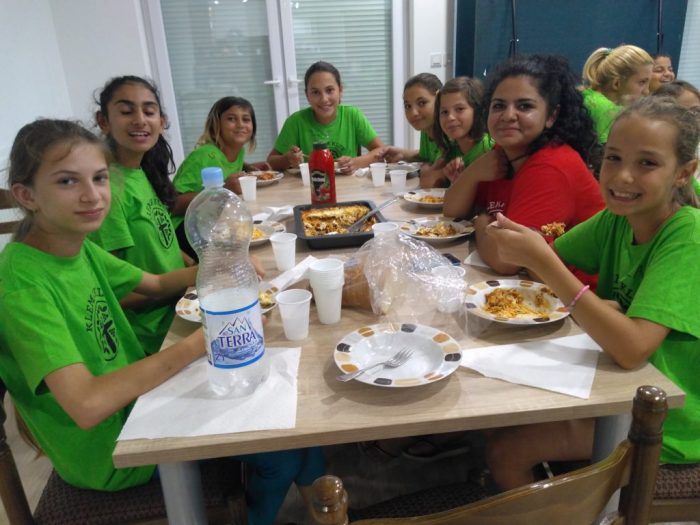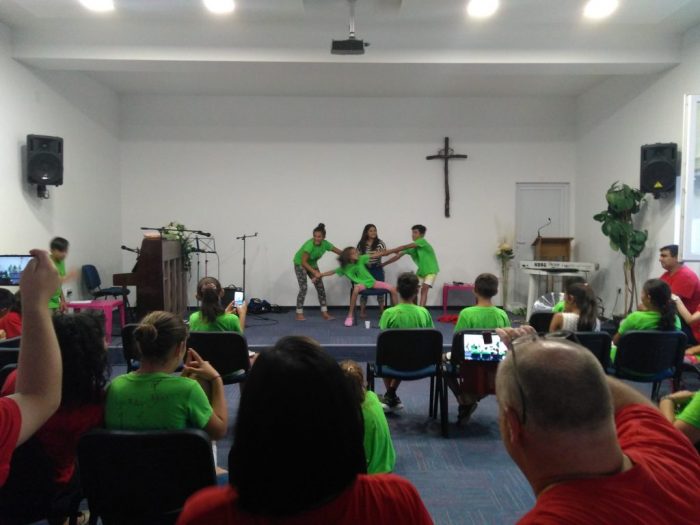 With this camp, we wanted to explain to our youth how to approach God. We had 4 main meetings, during which we sang worship songs, had a short skit tied to the message, a teaching that explained what the Word of God says on that subject, and, in the end, we split into groups where we talked about the skit and the teaching to encourage the youth to think deeper on the subject.
The four subjects we studied were:
We have to learn about God to approach Him correctly

How can we learn about God and what is He like?
Sin separates us from God
We have to be forgiven and we have to approach God through Jesus
Through all of this, we wanted to explain the Gospel to our campers: that God is good and holy, that we are all sinners, and that we need salvation, which is found only in the Lord Jesus. Our hope and prayer is that all of our campers have thought about all of this. We would like that all of them come to the understanding of truth and believe the Gospel. Pray that they continue to think about this camp, not just as a good time they spent here and all the good stuff they did, but about what we (hopefully) have taught them.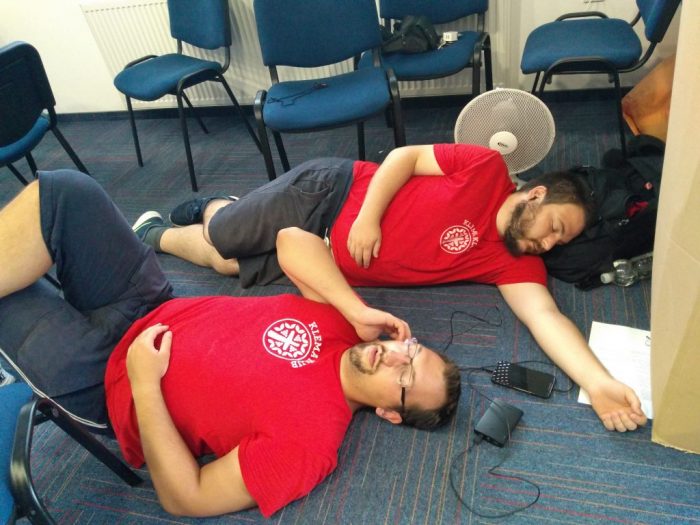 We planned and prepared everything from scratch, so we were tired even before the camp started, let alone during and at the end of it. Some of us had to guard our youth until late at night because some of them were very excited and not at all calm. So we didn't have much sleep. But the Lord gave us the strength to survive the camp.
One of the things that we found very interesting happened when were returning the kids home. Parents and siblings (especially younger ones) were receiving our campers so joyfully, as if they haven't seen them in a month, and not just from yesterday morning. This was a special experience for our campers because the kids don't leave the Roma village often. We were glad to see how connected they were to each other, even though our youth slept somewhere else just one night.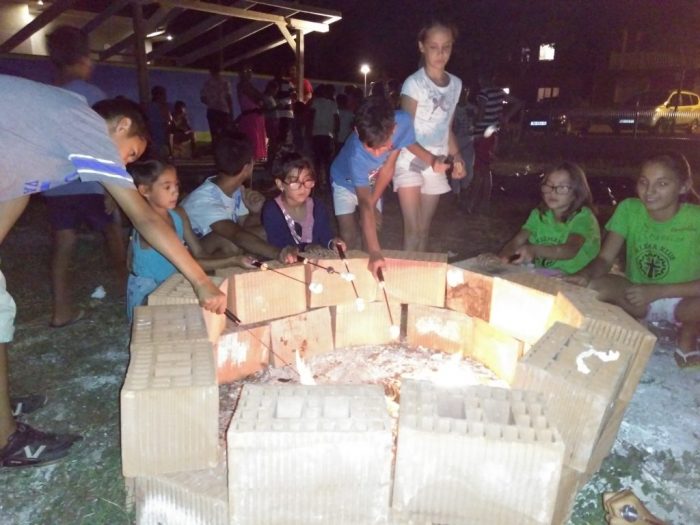 We finished the camp with an evening hangout at our land plot in the Roma village; where we were talking, socialized, started a fire and cooked hot-dogs and marshmallows. Even though they weren't at the camp, a lot of people came, both kids and adults, to share a nice evening with us.